Utah's Community Bank
For over 40 years, we have been a trusted financial partner in Utah. Let us show you how a true Community Bank can help your money grow.
One Bank. One Rate. One Statement.
Your large dollar deposits are now eligible for multi-million dollar FDIC insurance through the IntraFi Network.
First Utah Is My Free Business Checking Bank
Announcing the Discovery Branch
This exhibit at Discover Gateway Kids Museum teaches children and families about financial literacy, math and recognizing money.
Mobile Treasury Management
Bank conveniently and securely with our mobile business banking app. Now you can conveniently manage your business finances from your mobile device.
Giving Back to Our Community.
We are donating $120k to local non-profits to combat food insecurity.
Interest Checking
$0 Minimum Deposit
Interest Checking
0.15% APR
Fixed Rate CD
$500 Minimum Deposit
12 month
0.20% APR
Fixed Rate CD
$500 Minimum Deposit
60 month
0.60% APR
Why should you partner with First Utah Bank?
First Utah Bank has been a proud member of the community since 1978. Whether you're looking for your first checking account, or you're a seasoned business owner ready to expand, we have the right solutions to meet your needs.
As a community bank, we are able to work with you on an individual basis, getting to know you on a personal level. As we build a relationship with you, we can help to anticipate your needs, and be ready with the right products for you.
In today's fast-paced world, consumers want a new way to bank on their schedules. That is why we offer the latest technology to provide you with convenient ways to get things done. From online banking with our iOS and Android Apps, to mobile and remote deposit, and the latest in Treasury Management products, First Utah Bank is here for you, 24/7.
Our expertise in business banking means we can help you every step of the way; from SBA loans and startup funding through expansion. We can also anticipate your business's needs along the way, and be ready with a solution before you even know you need it.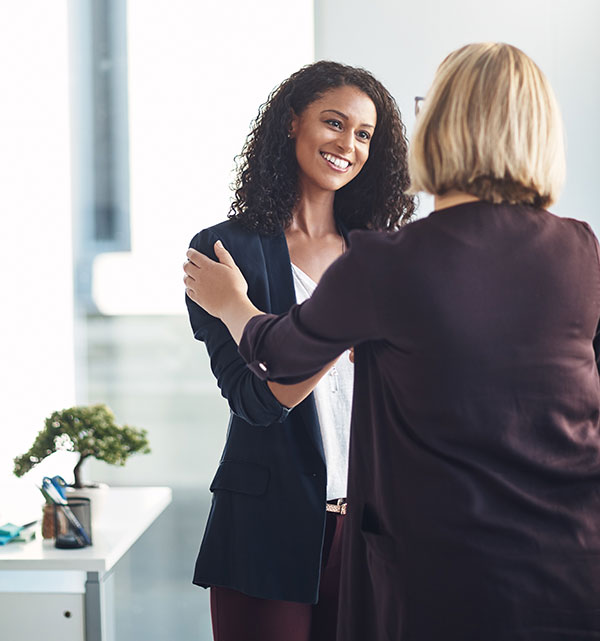 How we can help you today?